Read & Read REALTORS, Inc.
Your Key to Charleston Since 1947
In 1947, Read & Read Realtors first opened its doors in downtown Charleston, SC. The mission? To be the best full-service real estate firm in the region by marketing, managing, leasing, and developing residential, investment, and commercial property enterprises throughout Charleston and the South Carolina Lowcountry.
A full 60 years later, our company is continuing that same mission. When one considers the volatility of the real estate industry, and the economic ups and downs the southeast has endured, the 60-year milestone is quite remarkable... and yet Read & Read Realtors continues to be a trusted market leader in both commercial and residential real estate.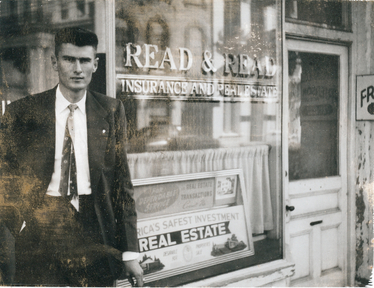 Why? How?
Because Read & Read has carried with them the values of Post-War America, and has always looked to the future for better and smarter ways of doing business... for new innovations in technology... for additional sources of market data that help us better analyze this complex and exciting industry.
Beginning in 2008, the real estate industry nation-wide fell into a much needed market correction. Price increases had become unsustainable, and "flipping property" had become the new "day trading." In short, something had to give... and the team at Read & Read had been preparing for this inevitable downturn years in advance.
What does this new reality mean?
1) For the foreseeable future, we will be in a buyer's market. At Read & Read, we know this region and we can assist buyers in finding the best bargains... and assist sellers in pricing and marketing their property in this hyper-competitive environment.
2) The Charleston region will hold even more value as the industry moves cautiously forward. One must always remember that coastal property is our goldmine and attracts families to its shores and extends only inland, so the 360 degree growth experienced by most cities is impossible. This is a region where one can never go wrong with a "buy and hold" strategy.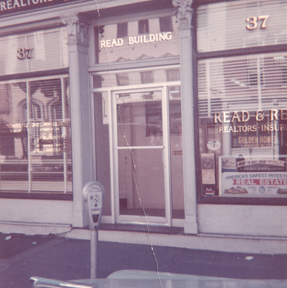 3) Professionalism and experience matter now more than ever. In the early 2000's, hundreds of billions of dollars were lost by day traders... and the real estate market correction losses by " property flippers" will likely dwarf those numbers. Buying and selling real estate wisely is no easy task, and requires the kind of knowledge that comes with a 60-year history of working in the same region.
4) In good times and bad, the coastal Carolinas will be the best choice for value and stability.
If you're in need of real estate guidance, turn to the "Grandfather" of Charleston Real Estate firms. By combining the wisdom and insight that comes from experience with the finest tools and technologies available today, Read & Read Realtors is indeed a company you can trust for the very best counsel.